Back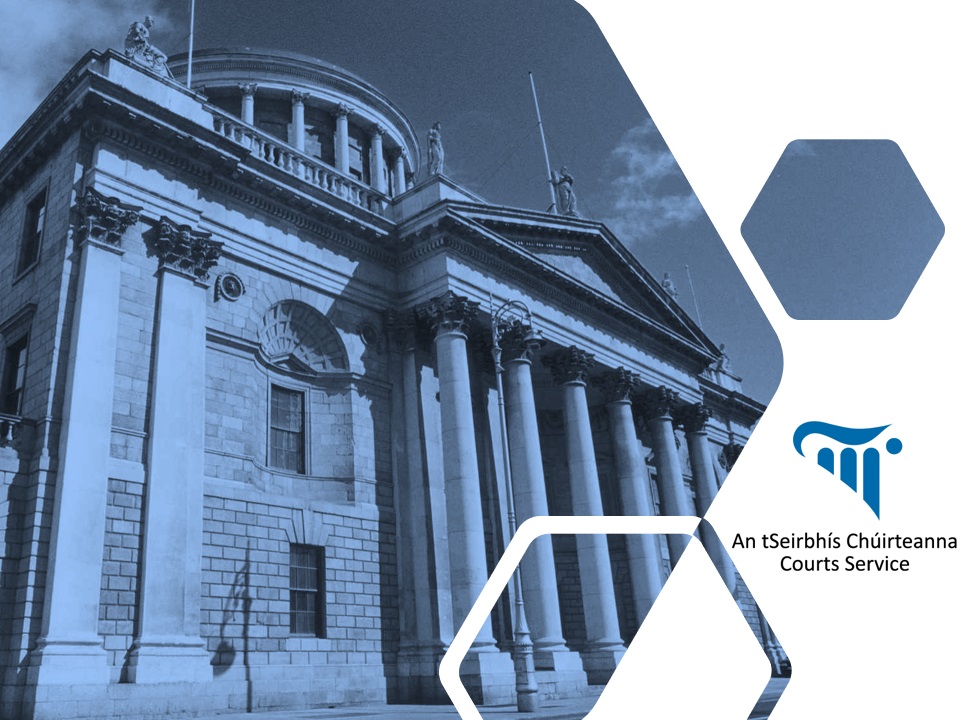 Office of the Legal Costs Adjudicators - General Practice Direction - No 2. of 2023
Thursday 28th September 2023

73 Days ago
Office of the Legal Costs Adjudicators
General Practice Direction
No 2. Of 2023 – Effective 2nd October 2023.
Introduction
Legal Cost Adjudications are conducted in accordance with the Legal Services Regulation Act 2015, "the 2015 Act", Order 99 of the Rules of the Superior Courts (Costs) 2019, "Ord. 99", and Guidelines and forms specified by the Chief Legal Costs Adjudicator[1]. These Practice Directions are intended to assist parties to an Adjudication by setting out the procedures that apply in relation to matters not expressly dealt with in the 2015 Act, Ord. 99 or previous Guidelines.
In the case of conflict, the 2015 Act and Ord. 99 take precedence.
These Practice Directions are general in nature. Each Adjudicator is fully entitled to make specific directions in any case that may be at variance with these Practice Directions.
Please note the Practice Directions below, which will take effect from the commencement of Michaelmas Term on Monday 2nd October 2023.
Bills of Costs
Bills of costs should be prepared in accordance with Ord. 99, as a single self-contained document and printed on one side of paper only. Other documents being submitted, such as vouchers, notices or other documents, should be separately provided.
Return Date for Notices of Adjudication
Once an application is accepted by the office, a form is issued setting out the hearing date for the Adjudication.
Parties should be aware that the hearing will proceed on that date unless the matter is adjourned. Parties should therefore be in a position to proceed on the return date.
Any issue or difficulty with a date fixed for hearing should be addressed by following the Form 9 procedure[2]. A Form 9 template is on the suite of forms on the Office web site[3].
Applications for an Adjournment and Applications Generally
Where a party to an Adjudication wishes to make an application in advance of the hearing, they should do so by way of a Form 9. This Form sets out the application to be made, the grounds and reasons for same. It must be served on the other party giving them sufficient notice of the application and to allow them sufficient time to deal with the application.
A Form 9 application will usually be listed for a remote hearing on a Thursday morning at 10:00 am. Such applications should be made as soon as is practicable. Parties should ensure that they have the correct log in details for the hearing.
Where a party is seeking the adjournment of a hearing, they should first seek the consent of the other side to such an adjournment. Where such consent is forthcoming, it is not necessary to lodge a Form 9.
Any application made in respect of any Adjudication listed for hearing, or mention, must be made to the Legal Costs Adjudicator concerned, save in respect of applications for extension of time to make a lodgement.
If an alternative hearing date is required, the matter should be resolved by application to the adjudicator concerned. The Office will do its best to accommodate parties but is not often in a position so to do. Due to listing pressures, it is necessary to be fair to all litigants and dates deemed unsuitable, will not be advanced to the detriment of other parties.
For the avoidance of doubt, email or correspondence is NOT considered an acceptable method for any application.
Applications should be made in person, or by prior arrangement, via a remote hearing and must be made on notice to, or with the agreement of the Adjudicator and the opposing side.
Notice of Hearing for Adjudication – Form 1A
When serving Form 1A the other party should be informed that there will be a call – over of the matter on the previous Thursday at 9:30am.
Remote Weekly Call Over – Each Thursday in Term at 9.30am
All cases listed for hearing in a week are called over on the previous Thursday at 9:30am before the relevant Adjudicator.
The purpose of this list is to notify the Adjudicator as to whether a matter is ready to proceed, how long it is expected it will take, or whether or not the matter has been settled.
It is not a list in which it is suitable to argue any other points. Where there are any such issues to be determined in advance of a hearing date, they should be raised via a Form 9.
Parties to an Adjudication will usually be sent the relevant log in details for the call over in advance. Parties should ensure that they have the correct log in details.
Decisions regarding remote or physical hearings are a matter to be determined by the Legal Costs Adjudicator concerned, on a case by case basis
Remote Weekly For Mention List – Each Thursday in Term at 10:00am
Cases that are adjourned on a 'for mention' basis will usually be listed for a Thursday morning at 10:00 am.
The purpose of this list is to assist parties in respect of cases that may be unable to proceed for good reason or may be under negotiation between the parties.
Attachments to Email
Attachments to email will not be downloaded or printed by the Office of the Legal Costs Adjudicators.
Parties to an Adjudication will be wrong to conclude that the Legal Costs Adjudicators will have seen or read email correspondence or attachments.
Parties who wish to lodge documents can do so, in hard copy and in legible format and in accordance with any directions which may have been given by an individual Legal Costs Adjudicator. The may similarly arise in support of a Form 9 application, Parties may lodge these in hard copy and in legible format.
Court Fees
Cases which are submitted to the Office for the commencement of an Adjudication process are liable to discharge the Court Fee payable, save for matters which are exempted by law from payment of the prescribed fees[4] In party and party litigation matters, where the underlying proceedings were exempt from court fees, the associated adjudication will usually be similarly exempt.
The Court fee, following Adjudication is due and payable immediately upon the conclusion of the Adjudication process, regardless of whether there is a requirement for a Certificate of Determination. Once court duty has been paid a copy of the receipt should be sent to the office by email to info_legalcostsadjudicators@courts.ie.
Prompt discharge of the Court Fees due facilitates the orderly conduct of the Office. In cases where the Court Fee has not been discharged within 21 Days, the matter will be listed for mention before the Adjudicator concerned, to explain the reasons for the non-payment of the relevant fee.
Legislation has recently been enacted, to provide for the recovery of Court Fees, as a simple contract debt[5].
Time Limits
It is a matter for all parties to Adjudications, to be aware of, and to satisfy themselves as to the time limits provided for in the 2015 Act or Ord. 99. These arise by act and operation of law, and the Legal Costs Adjudicators and parties to Adjudications, are bound thereby. As an independent decision making body, the Office cannot have any advisory role to any party.
Parties should be aware of all relevant case law on the issue. It is the case that an Adjudicator has no power to extend any time limit imposed by statute unless so provided for by statute.
Correspondence
There are no circumstances whereby correspondence, whether by letter or by email, should be written to a Legal Costs Adjudicator.
Where necessary, any correspondence should be addressed to the opposing side.
It is unnecessary and potentially prejudicial, to copy correspondence exchanged, to an Adjudicator, on any issue between the parties. The parties are free to refer to such correspondence as part of a hearing before the Adjudicator concerned, in the presence of both sides.
It is sufficient that such correspondence can be identified (without the content being adverted to) in a Form 9.
Lodgements or Tenders
Any application for extension of time within which to make a lodgement or tender must be made to an Adjudicator other than the Adjudicator due to hear the adjudication.
Under no circumstances should the fact of the existence of a tender or lodgement be revealed to the Adjudicator hearing the matter prior to the conclusion of the Adjudication[6]. This includes the period provided for by S.160 of the 2015 Act within which either party may seek a consideration, and the hearing of the consideration itself.
Lodging of Documents
There is no requirement to lodge any additional documents prior to an adjudication.
Where documents are being lodged, the opposing party must be informed in advance of what documents are being lodged and be afforded an opportunity to inspect those documents.
Paul M Behan
Chief Legal Costs Adjudicator
Effective 2nd October, 2023
---