Back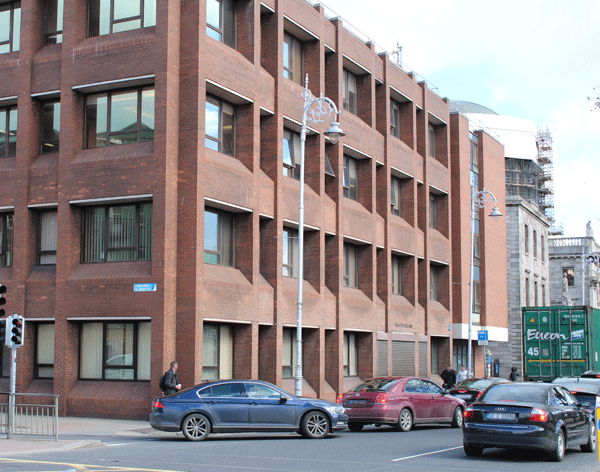 Dublin - County Registrar - Taxation of Costs list - Adjournment - 13 March 2023
Wednesday 25th January 2023

134 Days ago
PLEASE TAKE NOTICE that the Taxation of Costs List due to be heard on Monday 13 March 2023 has been adjourned for hearing to Monday 24 April 2023 at 2 pm in person in Court 33 Áras Uí Dhálaigh.
The taxing party should notify the other party to the action of the change of hearing date in writing and a copy of the letter should be available for court on the hearing date. An affidavit of service of the letter is not required.
I apologies for any inconvenience caused by this change of date.
The list of cases adjourned from 13 March for hearing on 24 April 2023, is published hereunder.
2018/05617 -- Ross Cramer -v- TGI Fridays Swords And Newtown Park Blackrock Limited Trading As TGI Friday's Swords And Newtown Park Blackrock Limited
2018/05866 -- Sylwester Stasiowski -v- Johmick Limited
2017/06935 -- Sean McMillan - Bus Átha Cliath - Dublin Bus, Suttle Landscapes Limited And Deirdre Fairbrother
2017/07283 -- Christine Moorehouse -v- Dun Laoghaire Rathdown County Council
2021/02607 -- Chiara Iancu (A Minor Suing By Her Mother And Next Friend Nicoleta Iancu) -v- Noah Rowen
2020/01817 -- Lorraine Barron -v- Lifetime Brands Europe Limited, Kitchen Craft And Musgrave Limited
2020/02710 -- Iwona Wiesniewska -v- Ryanair Designated Activity Company And Aena SME, S.A.
2019/03588 -- Francis McMahon -v- Adehy Limited
2019/01906 -- Elise Lalloo (A Minor) -v- Parkview Creche Ltd
2017/06612 -- Zbigniew Otlowski -v- Ikea Ireland Limited
2015/02633 -- Melissa Porter -v- Lalloo's One Hour Photo Limited
2014/02750 -- Alison Construction -v- Anthony Cahill
Rita Considine
County Registrar for Dublin
24 January 2023