Back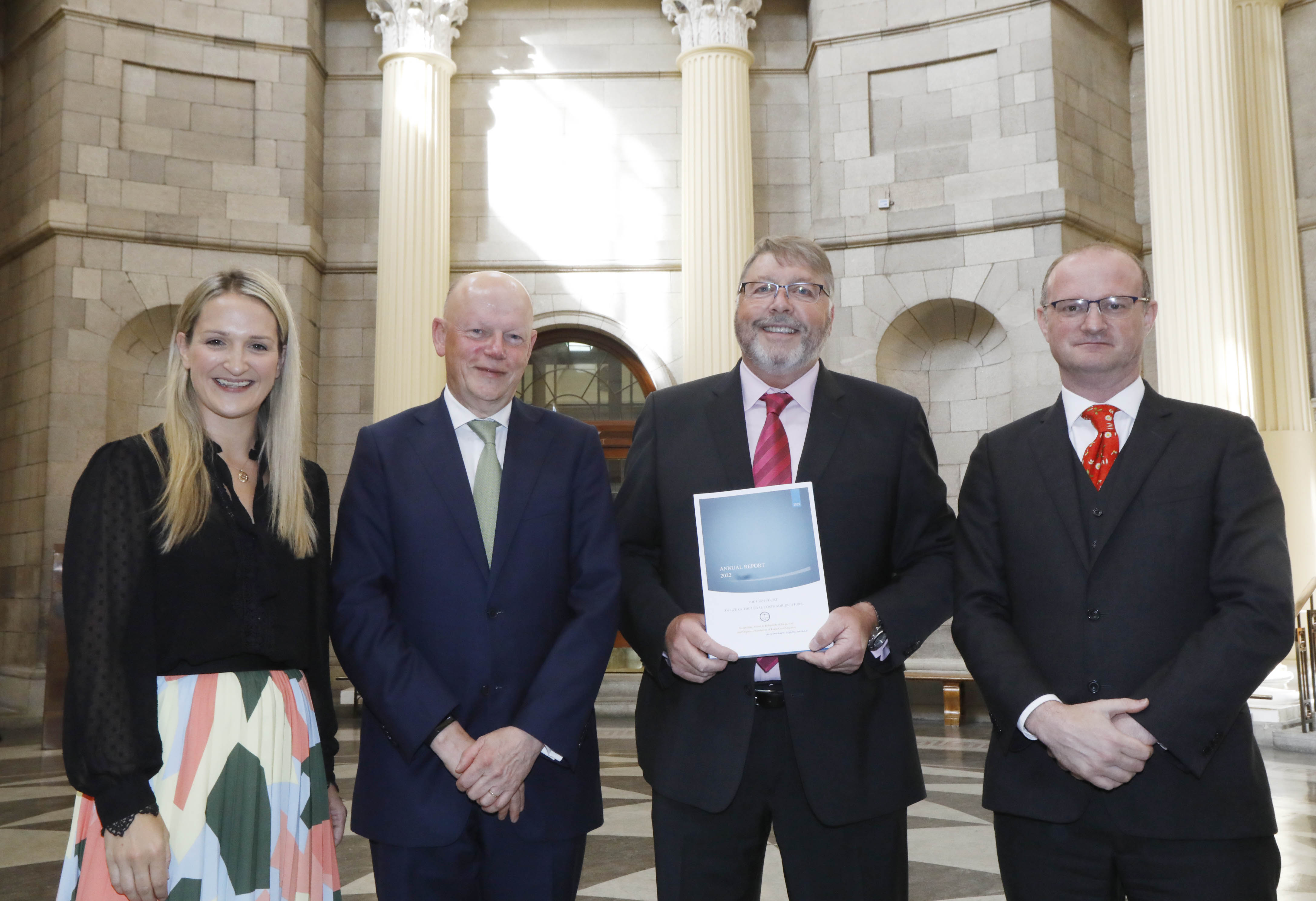 Office of the Legal Costs Adjudicators publishes Annual Report 2022
Thursday 28th September 2023

73 Days ago
The Annual Report of the Office for the year ended 31st December 2022 was published today alongside the Courts Service Annual Report 2022. Mr. Paul Behan, the Chief Legal Costs Adjudicator extracting data from the report noted that in 2022: 
There was an increase in new applications of 7%.
There were 943 new Adjudication applications being uploaded and of those 902 were valid (2021 – 874).
The monetary value of legal costs claims lodged for Adjudication increased by almost 43% (42.66%)  to €192,449, 330 (2021- €110,339,050)
Almost all applications are now initiated online via the CSOL Platform. The Office assists those, who may experience difficulties in completing online applications.
Cases came on for hearing 6.5 weeks, on average, following the uploading of approved applications. This is similar to the 2021 timeline
Physical hearings continue, and remote hearings continue to be held via the Pexip platform. The weekly call over list assigns hearing dates and times on a staggered timeline, so as to facilitate the efficient use of resources, a consequence of this helps by reducing costs fees and expenses and carries ancillary public health benefits.
There was 272 Adjudication sitting days, being 90 remote and 182 physical hearing days.
Contact details: info_legalcostsadjudicators@courts.ie