Back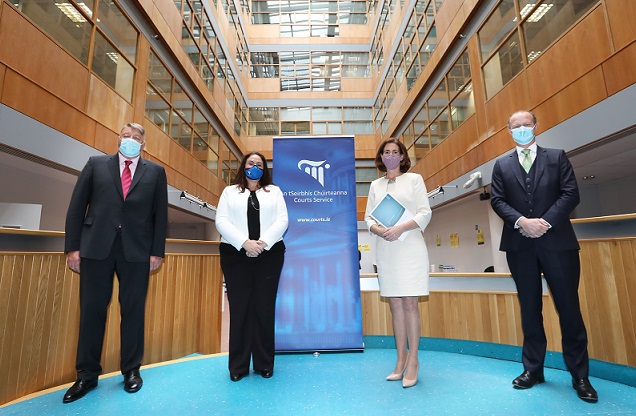 Office of the Legal Costs Adjudicators Annual Report 2020:
Friday 30th July 2021

795 Days ago
The Annual Report of the Office of the Legal Costs Adjudicators, for 2020 was presented to Minister of State at the Department of Justice, with special responsibility for Civil and Criminal Justice, Ms. Hildegarde Naughton T.D. at a small socially distanced event in Phoenix House, Smithfield, Dublin on July 28th 2021.
The Annual Report, submitted to the Minister pursuant to the Legal Services Regulation Act 2015, details the work undertaken in the Office during 2020, which represents the first full calendar year of operation since the Office was established in October 2019.
(From left to right: Chief Legal Costs Adjudicator Paul M. Behan, Assistant Principal Officer Natasha Whyte, Minister of State at the Department of Justice, with special responsibility for Civil and Criminal Justice, Ms. Hildegarde Naughton T.D., Legal Costs Adjudicator Barry Magee.)