Back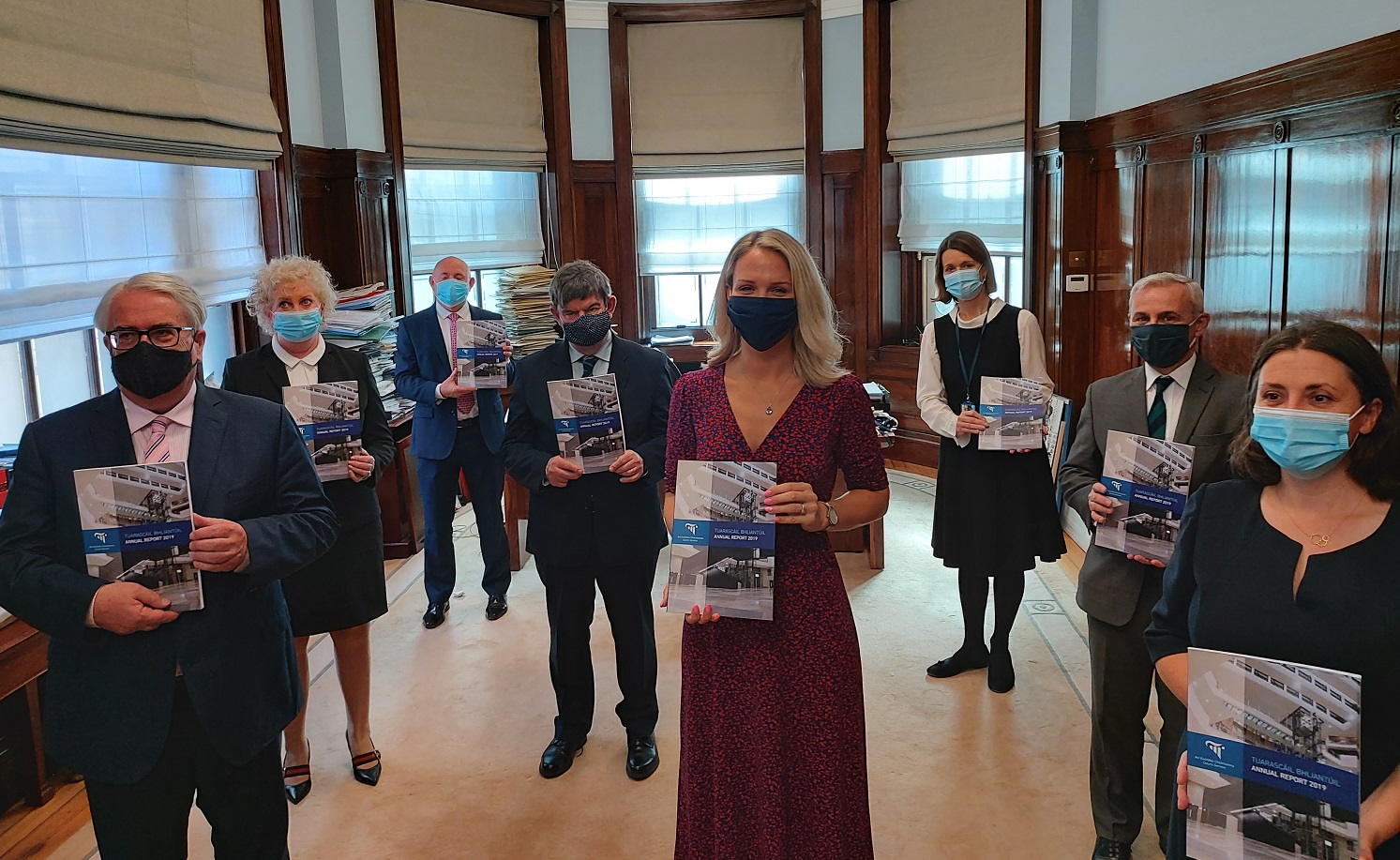 Remarks by the Chief Justice at the Launch of Courts Service Annual Report 2019
22nd July 2020
Minister,
Can I welcome you to the Four Courts and thank you for launching the Annual Report of the Courts Service.
This report relates to 2019 which, in so many respects, seems now like a different era.  The report for 2020 will undoubtedly be very different.  But this 2019 report perhaps provides a benchmark of where our courts stood prior to the pandemic striking. 
I would like again publicly to thank my judicial colleagues and the staff of the Courts Service for efforts, frequently beyond the call of duty, during the crisis.  In the initial challenging period it was necessary to keep the doors of our courts open to allow urgent business to be conducted.  In more recent times we have worked towards restoring throughput to the maximum extent possible in the light of government guidance and regulation for the time being in force.  We have already announced significant further moves in that direction.  
Can I thank you Minister, and the staff of your department, for your real cooperation in these matters.  I know that there are some additional legislative measures which are in contemplation.  These are very welcome.  I also welcome the commitment in the Programme for Government both to establish a process to identify the current and medium term requirement for judicial numbers and also to advance a new structure for the delivery of family justice.
But we must also look to the medium term.  I know that there are active discussions between the Courts Service and your officials about the Courts Service's Digital First programme.  We can also expect the report of the Civil Justice Review Committee, which former President Peter Kelly has chaired, to be published by the end of September.  These will form important building blocks for the development of a significantly modernised civil courts structure in the coming years.  
There are also short and medium terms needs in respect of premises.  I know that further discussions are afoot about securing additional premises in which criminal jury actions can be tried, given that the space requirements to conduct such cases in accordance with social distancing are so much greater than would have been the case in the past.  I also very much welcome the fact that you, Minister, have secured additional funding so as to enable the Hammond Lane project to go ahead.  That building will provide the physical infrastructure in which the new family court structure which is proposed can operate to its greatest effect. 
Finally, can I mention one further development which I consider very positive.  After discussion with the Secretary General of your department, we agreed that it might be useful to have direct judicial input into various bodies which are planning for the future.  I think we all realise that some things are exclusively judicial and some things are exclusively policy but there are many areas which lie in the intersection which involve elements of both and where mutual input from all sides can produce a much better result.  The medium term groups established to look at, respectively, criminal and civil justice in these difficult times are a case in point.  I was delighted to be able to nominate judges to those groups and my understanding is that they are working very effectively.  To like mind, I have also now nominated judges to be part of the Family Justice Oversight Group which will engage with practical aspects of the implementation of the policy behind the new family court structure.  I am sure there will be many more cases where this type of collaboration can work to everyone's advantage in the future.  
Many of these plans will probably require three to four years before they can come to fruition.  The 2019 Courts Service Report may, therefore, provide a very useful benchmark against which we can measure progress in, say, 2023 or at the time of the centenary of the independent Irish courts in 2024.  I have great pleasure in presenting the report to you.